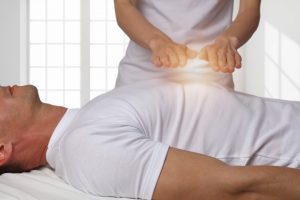 If not, I invite you to try it at this special introductory price of $25.00 for your first full Reiki session. Call, text or email to make your appointment, please mention this is your first Reiki session. This special introductory price will be offered through December 31, 2021.
Reiki is a traditional Japanese energy healing and relaxation technique. Reiki reduces stress and promotes the body's natural ability to heal itself.
Some of the many benefits of Reiki include:
-Improves restful sleep Supports immune systems
-Reduces stress improves focus and clarity
-Improves blood pressure excelerates healing
-Relieves pain improves health
-Relieves depression and anxiety relieves chronic problems
-Changes negative conditions & behaviors
Reiki is for people of any age babies, children and adults as well as animals. Reiki can be part of anyone's wellness routine as well as a complimentary therapy to traditional medical treatment but never a replacement. Many health care facilities are offering Reiki through their own programs.
Please feel free to contact me with any questions you may have.